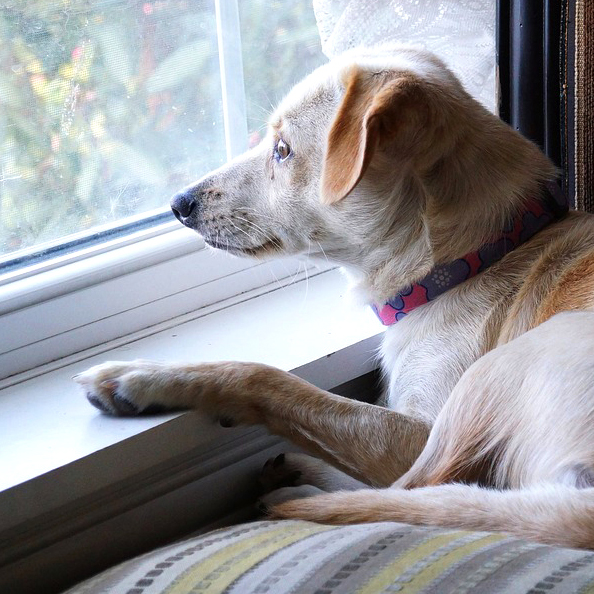 Things are returning to 'normal'
Recent months have been tough on us, but our pets have actually LOVED having us working from home … and whilst we're all thrilled to have things starting to return to 'normal' – this will be a difficult time for our fur-family.
As always, we're here when you are ready to start planning your next getaway or work trip .. and we are also here to do daily visits to offer walkies, hugs and special care for your pets as you start heading back to the office.
Get in touch with Jenny Hodder or jump on our website and fill out our enquiry form to get a quote https://www.houseandpetsitters.com.au/inquiry-form/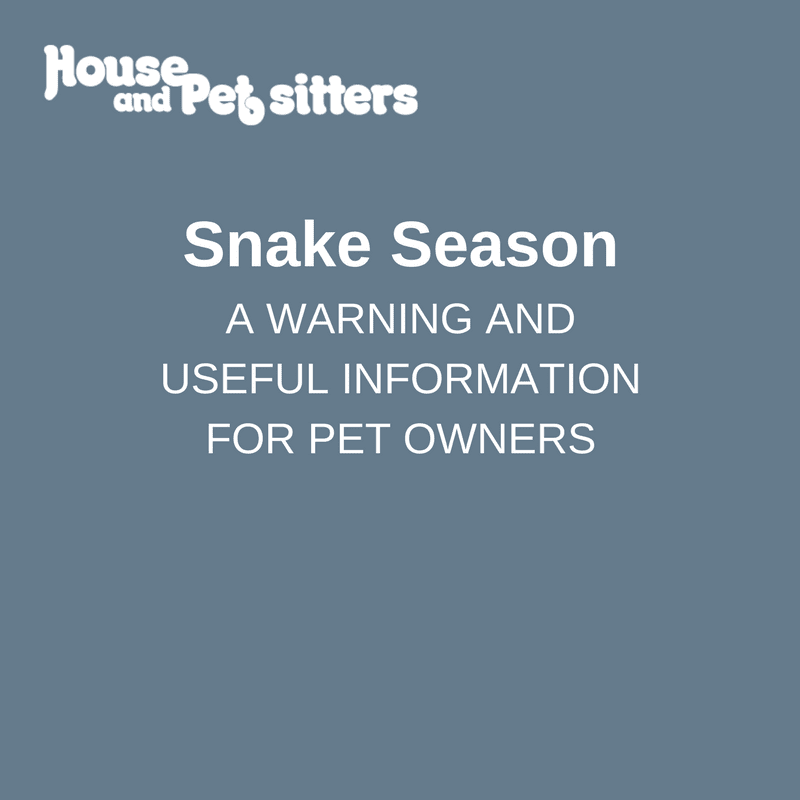 Snake Season
Snake Warning and Useful Information
This information is taken from the Perth Vet Emergency First Aid Book 2nd edition
Australia is home to a number of snakes, both venomous and non-venomous.  In Western Australia, commonly seen snake bites are from Brown snakes or Dugites, Tiger snakes. Less common snake bites are from Black snakes otherwise known as King Brown or a Mulga snake, Death adders and Taipans.
The poison from the bite of these snakes contains toxins that are responsible for life threatening changes to our pets.
Unfortunately, Perth pets often come into contact with snakes because they live throughout urban areas, near wetlands and in dry, arid regions. The natural curiosity of our pets and their natural hunting instincts mean they are keen to investigate these slithering reptiles.
Symptoms of a snake bite;
dogs may yelp when bitten
animals that collapse and then apparently recover will slowly develop symptoms over the next 30-60 minutes.
vomiting
drooling and trembling
dilated pupils
involuntary urination or defecation
repaid breathing and/or panting
bleeding from the bite wounds or other body sites (bloody diarrhoea)
collapse – often immediate which is followed by a period of recovery
red or brown discolouration of urine
paralysis – starting with hind limbs and progressing towards the head
death from respiratory failure – paralysis of breathing muscles
In the majority of cases, the bite site is not found and there is very little notable pain or swelling associated with Australian snake bites.
If you suspect your pet has been bitten by a snake, if you have seen a snake near your pet or if your pet is acting strangely after being in an area where snakes are likely to be found – particularly in warmer weather – seek veterinary attention immediately. Delays in treatment can be fatal.
Emergency Treatment before Transport to the Vet
If your pet is not breathing, attempt mouth to nose resuscitation, giving one breath every 3-6 seconds.
Do not risk envenomation by attempting to bring a live or dead snake in to assist identification– a test can be performed on your pet to identify the type of antivenin required.
Keep your pet as still as possible to minimise venom absorption. If a limb has been bitten, bandage the entire leg firmly. This limits venom movement through the lymphatics. Do not try to cut off the circulation with a tourniquet.
What to Expect at the Vet
Blood and urine testing to assess the severity of the envenomation, and identify the type of snake if required.
Oxygen therapy to help with breathing.
Intravenous fluid therapy to support blood pressure and kidneys.
Intravenous medications and antivenin if required – some animals need multiple doses and antivenin can be quite expensive.
Assisted ventilation – a machine breathes for your pet until it can breathe on their own.
Assisted feeding – with special feeding tubes to provide nutrition if the food pipe muscles are affected.
If your pet requires treatment, this usually involves hospitalisation for at least 12 – 24 hours, and in some cases, several days. When your pet is discharged home, your vet will recommend confined rest for 1 – 2 weeks.
In some patients, no treatment is required, due to a lack of clinical and laboratory evidence that the patient has been envenomated. In these cases, monitoring your pet for any delayed symptom of envenomation at a veterinary hospital for a period for 12 – 24 hours may be all that is required.
With appropriate and timely medical therapy, many patients recover completely. Unfortunately, if necessary treatment is not instigated, many of these patients will not survive.
For another House and Pet Sitters blog about snakes click here.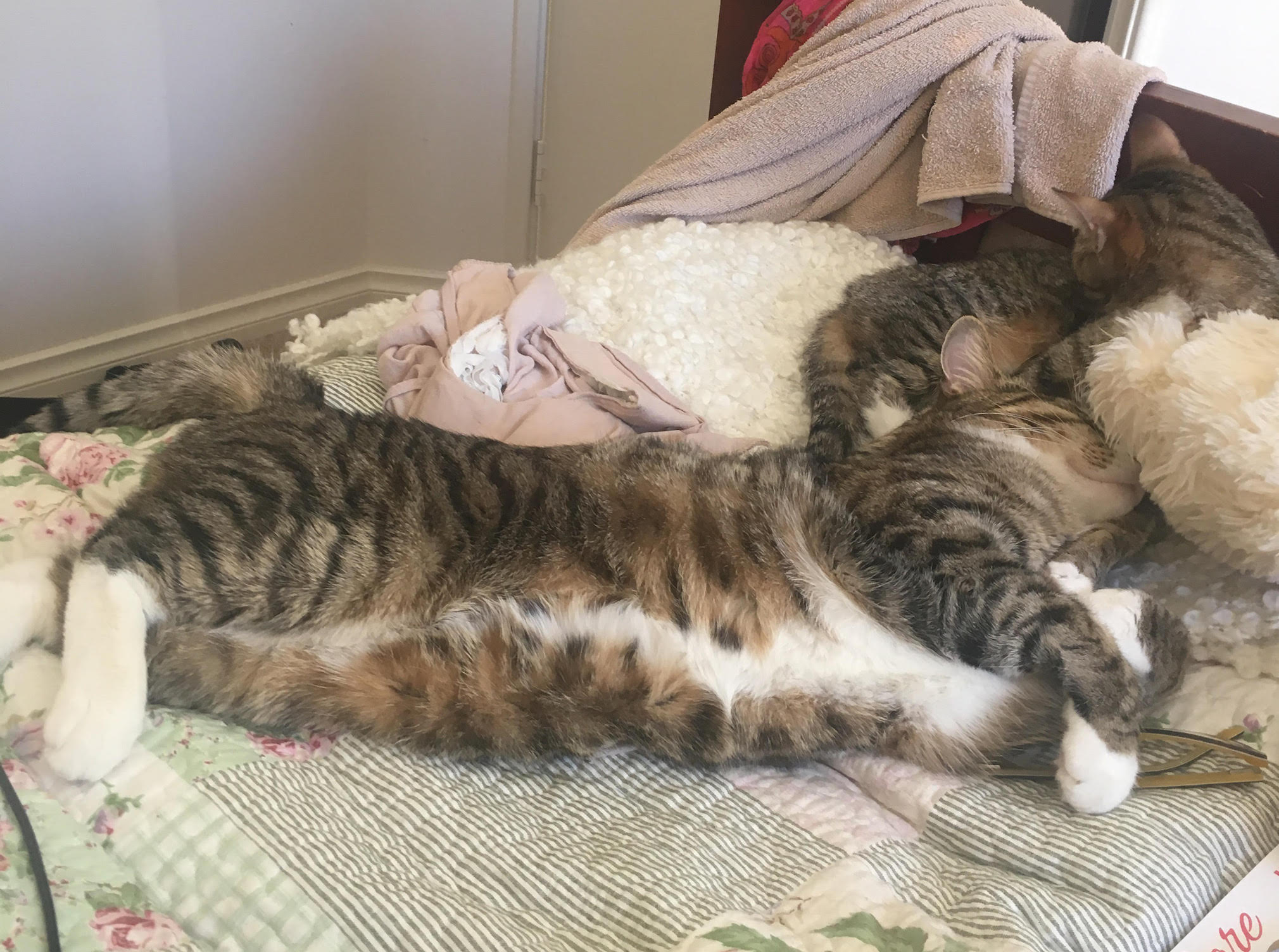 A call for help – cats need a home
The House and Pet Sitters team love and care for pets of all shapes and sizes. When we came across a call for assistance from a pet owner, we offered to help.
Meet Vanessa, a loving cat owner. She has a request regarding her fur babies.
If you can assist please contact Vanessa directly with enquiries and for more information.
Hello, I'm Vanessa, I have two cats, a brother and sister Maincoon-cross. They are two-year old rescue cats. They were found in a box by the side of the road which means I worked hard to raise them, they love interaction and cuddles and are inseparable from each other.
Sadly, my mother passed away recently. I am struggling with my grief and do not have family in Perth. I have made the hard decision to move home to be with family while we process and deal with our grief.
I expect to be gone for 12 months. This is very hard for me as they are my babies. I had no idea when I adopted them that I would need to travel and leave them behind.
I'm looking for a cat lover to adopt and care for my cats for the time I am away. I'm looking for someone who spends a lot their day at home i.e. a student, a retired person, part-time worker perhaps.
The male cat has been fixed, he is a big, fluffy, lazy boy who is expected to continue growing.
She is a very delicate little thing. They are indoor cats – excellent with a litter tray and love putting on their harnesses and leads and wandering about in the garden on the warm grass in the sunshine. They are very quiet, clean and do a lot of sleeping. They love their little toys and their scratching post.
I don't want to separate the pair and I'm hope the move to their new dog-free home will be a smooth transition.
I am prepared to cover their food and litter costs while I am away – the female has a particular cat food diet for her health.
If you are able to assist with sourcing a secure loving home, please send an email to vanessa.tomaselli@gmail.com
I look forward to hearing from cat lovers with a big heart.
Thank you
Vanessa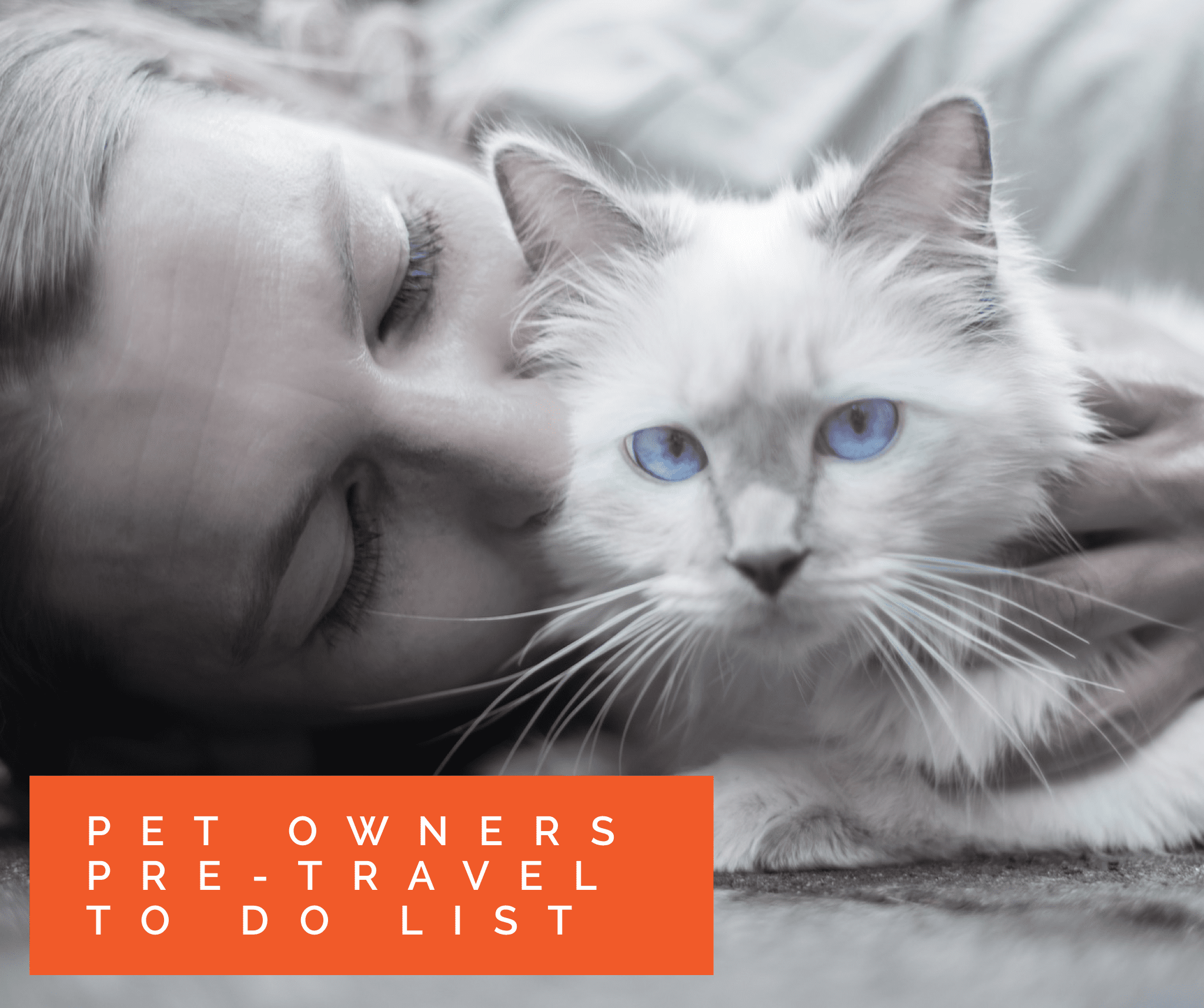 Pet Owners Pre-Travel TO DO List
Okay, so you have decided to take a break and book a much-needed and deserved holiday – hooray!
Apart from contacting Jenny about booking a House and Pet Sitter there are a bunch of things pet owners need to think about, consider, check and/or do before leaving home.
Don't panic, we have created a Pet Owners Pre-Travel To Do list for you to take the pressure off and ease you into that holiday spirit.
Book and pay your deposit for a trusted House and Pet Sitter sitter to take care of your pet/s while you are away.
Pets sense when something is happening. The suitcases come out, clothes are washed and packed, food is stockpiled. Talk to your pet about your plans and to reassure them you are coming home again. While you are at it, tell them about the fabulous sitter that will be hanging out with them.
Contact you pet/s veterinarian

to book a pet check-up,
organise any medication they may need when you are away,
let your vet know in writing, a sitter will be looking after your pet and arrange necessary permissions to act on your behalf while you ar away.

Make notes about your pet/s behaviour, favourite toy, hiding places, games to play, what your sitter can expect and ways to handle situations. This will make a difference to your pet, your sitter and you when you return home.
Check your Home and Contents Insurance to ensure your home and contents is covered for the time you are away and does not become void with a sitter in your home.
Make a list of regular and trusted repairers, just in case something breaks or stops working and your sitter can easily contact them.
If you don't have one already, organise a spare key for your home. Whether you hide it somewhere, give it to a trusted neighbour or nearby family member is up to you. Better safe than sorry.
Check and double check your departure and arrival times – this is one thing you do not want to get wrong.
Let your trusted neighbours know you will be away and a House and Pet Sitter will be in the house to take care of your pets and valuables.
If all the above is covered, then close your suitcase, sit back and relax. Your home and pet/s will be in good hands and all you need to do is enjoy your holiday – you deserve it.
To enquire about or book your next house and pet sit call Jenny on 0400 611 840 or email jenny@houseandpetsitters.com.au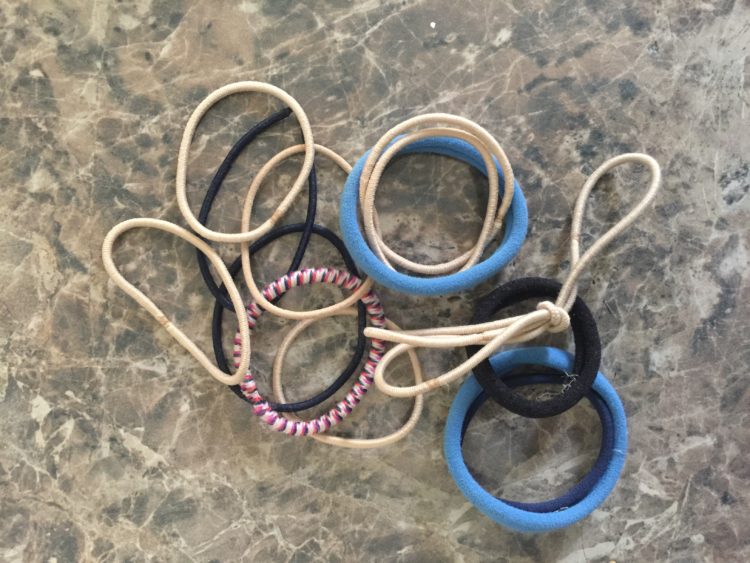 Warning to cat owners about dangerous household item
House and Pet Sitters often comes across interesting and valuable information that is worth passing on to whoever is interested.
For example, Katie Finlay from iheartcats.com pointed House and Pet Sitters to this story about a cat owner who almost lost cat because of a common household item.
The fur-baby in question is Ollie. He was adopted by Ramphasto as a happy, healthy young adult until…
"one day he began throwing up everywhere and eventually just stopped moving. It was at this point I knew I needed to get him to an emergency vet. They did blood tests and x rays and found something lodged inside his stomach and intestines. It was some sort of hard mass. They told me they needed to do an emergency surgery or he would die." Ramphasto said.
Ramphasto explained how Ollie went into surgery and what they found was a shock. She had no idea that this item could be so harmful to her precious pud.
What the vet found was hair ties. Ollie had eaten so many, they had matted and lodged in his intestines causing a blockage.
"He did survive his surgery thank goodness. When they showed me this bag of hair ties I wanted to hit myself. I felt so horrible for my ignorance. I would see him chewing up my hair ties and I would try to stop him, but I did not see or know he was actually swallowing them. I did not know the severity of the situation." Ramphasto admitted.
Apparently, this can be a common occurrence i.e. cats swallowing small but strange items like string, elastic bands, wool etc.
Thankfully this story has a happy ending however it serves as a good reminder for cat owners to be aware and vigilant about what your cat plays with, and eats. Yes, sometimes this can be harder to manage than it sounds however a happy cat who has plenty of toys or activities to keep him/her occupied with be less interested in a random hair tie or piece of string.
Thanks for sharing Katie and Ramphasto.