Henry & Moocake
"I wanted to give some positive feedback in regards to Dave who sat for us from the 07/03 until 17/03.
He was GREAT! He was constantly in contact with us with the wellbeing of our cats and house. He asked questions when needed, and he kept the house spotless! It was fantastic to come home to a clean home after travelling for the day.
Thank you, Dayna"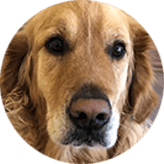 Rebecca + Steeg
"Jess and Rhys are amazing! We felt so confident leaving our pets and our home in their care. We have a cat and two special dogs (one old and needing attention, one young and demanding attention) and from the moment the girls met Jess and Rhys, they were happy to get lots of pats from them.
My partner couldn't believe how clean the house was when we arrived home and suggested we go away more often just to be able to come home to a clean house!"
Rebecca + Souffle the Golden Retriever, Maisy the Dalmatian + Kiki the ragdoll ! 🐶🐾😽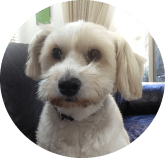 Ricky
Shirley was absolutely brilliant. She was everything we could have wanted and more. The dogs and our house were so well cared for.
Ted had a bad leg and needed visits to the vet weekly to get bandage changed; the kettle finally gave up and the front door lock seized. Shirley took all this in her stride, kept us informed and when we got home our house was so clean and a treat in the fridge for us.
She really is amazing and we were so happy with everything.
If we are using a 5-star rating she should get 10 and we will certainly use your services again and hope to be fortunate enough to get Shirley.
Also, we will refer our friends to you, it was all so well researched, organized and conducted with professionalism and love.
Thank you.
Kind regards,
Ricky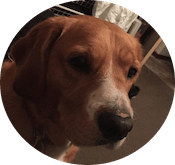 Hannah and Tom
Felipe and Denize were absolutely wonderful!
They were so friendly, Dexter and Gracey took straight to them!
We didn't worry at all while we were away on holidays. They sent regular updates which was great – so we knew our fur children were happy.
The house was in excellent condition when we returned and was VERY clean and tidy. We have already recommended House and Pet Sitters to our family and friends, such a fantastic company with sitters that are perfectly matched to your home and pets!
Thank you again,
Hannah and Tom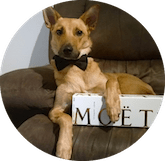 Marcus and Laura
Dear Jenny,
Myself and my partner Laura send this email with great pleasure. Your sitter Sarah is certainly one in a million! We returned today from our 3 week trip to the UK where we got married to a very happy dog, an impeccably tidy house and lovely presents.
Sarah regularly sent entertaining and loving emails regularly, regarding our dog Elliott's well-being and adventures and left us completely at ease whilst away. We returned today and the house was spotless, mail arranged, food in the fridge, Elliott pleased to see us and a lovely framed picture of Elliott dressed up as if he had attended our wedding day. It was truly a personal touch.
We would recommend her highly and on our first dog walk back, we came to find that our friends that she met on her usual walk hold her in high regard too and had nothing but pleasant things to say about her.
She has done your service proud and we will definitely be using you again in the future.
Many Thanks,
Marcus and Laura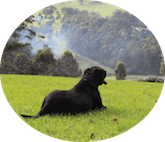 Graham and Kelly
We have used House and Pet Sitters twice now and on both occasions the sitters settled in well to our homes and adored our dog Bolo. It provides piece of mind to know that you have someone trustworthy and responsible looking after your beloved pet, so you can go away for long holidays and enjoy time with family and friends around the world. Even when we have presented Jenny with a challenge, in terms of logistics for our sits, she has pulled through with a perfect sitter and flexible options to suit our needs. We would highly recommend this service and have done to many family and friends.
Graham and Kelly of Denmark WA
Tahy
Trish was an excellent house sitter. She sent me through pictures daily of their walk which gave me peace of mind that my best friends were in great hands and getting well looked after. The house was clean and tidy and I will be requesting Trish when I go away again.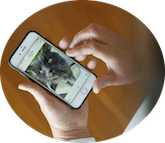 Mathew and Sara
House and Pet Sitters was able to help out at the 11th hour for a lengthy house sit of our dogs and cat – and made what can be a tricky time very straight forward for us. Our pets got really well looked after by a great couple and we were updated regularly, which was reassuring for us while being on holiday. We returned to well-kept animals and a neat & tidy home, which was fantastic.
I have already recommended Jenny to other folk who will be needing house/pet sitters and I would not hesitate to utilise House and Pet Sitters in the future.  Top service!
Kind Regards
Mathew and Sara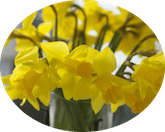 Kevin
Hi Serena (house and pet sitter), Just a quick note to thank you so much for looking after Lulu, Tinka, Lily, Bro and Ali while we were away. You did a fantastic job with them all and I'm so pleased we had you. With poor Lulu passing, an unpleasant time for you and us, you handled it with dignity and love. Lily and Tinka looked beautiful after their makeover. Also, thank you so much for the flowers and chocolates. We had not noticed them until you had left. It was our first time using House and Pet Sitters and were understandably nervous. Now, we would always use this service in the future with complete confidence. Thank you once again
Kevin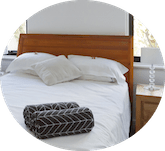 Adrian and Kyoko
Everything was perfect when we returned. Marie and Steve were such a nice couple and looked after our 2 dogs beautifully. They were so nice they even had fresh bread ready for us when we got home in our bread maker.
House was immaculate, dogs had been exercised and medication to the old dog had been exactly as if we had done it ourselves, they even visited the vet and obtained more. Absolutely great.
Regards,
Adrian and Kyoko