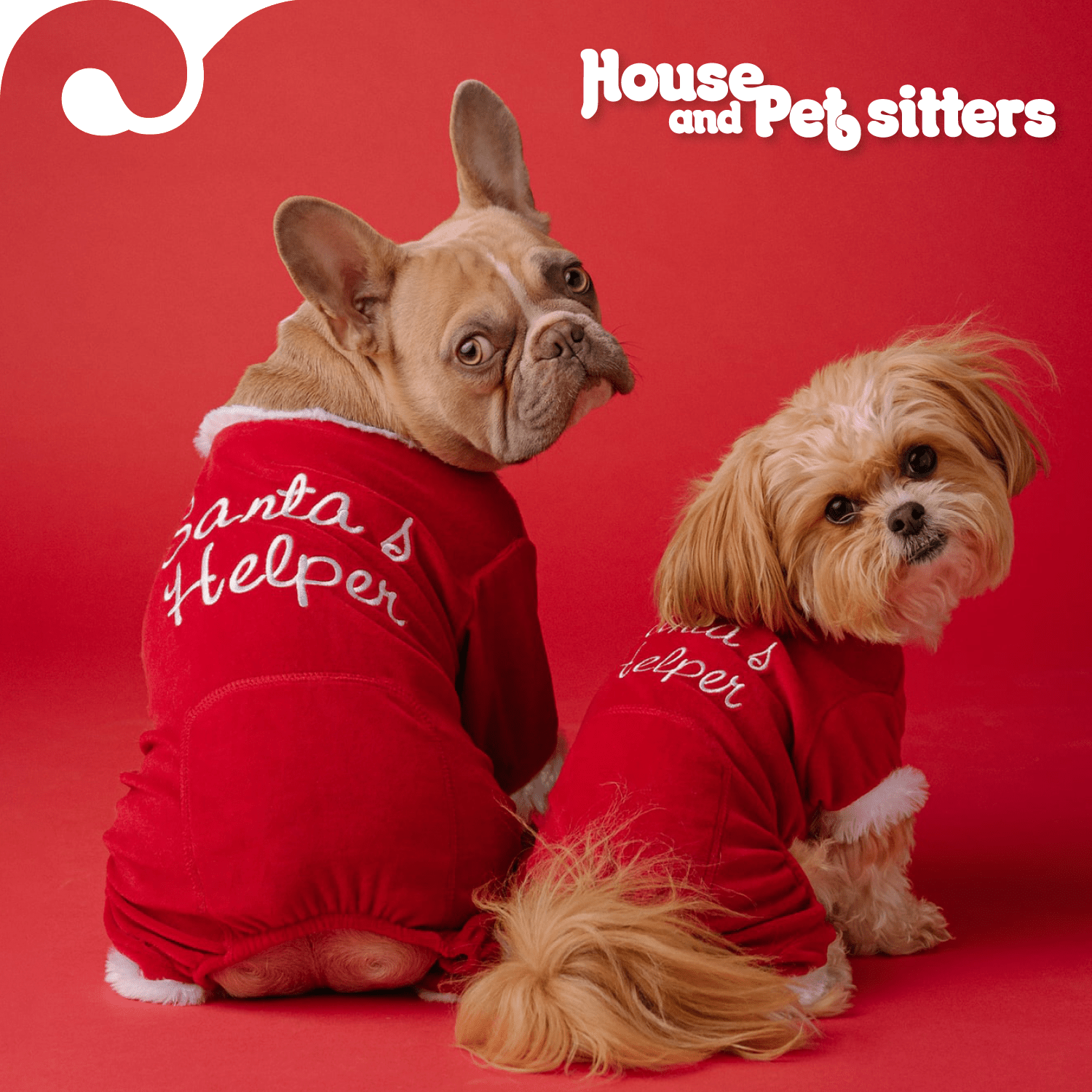 Wishing you a pawsome holiday season!
It's easy to get excited about the upcoming holiday season – but don't forget to get in early to make sure you're fur family don't spend the holidays alone!
The HAPS team of reliable house and pet sitters are ready to make sure your pets are safe and happy in their home as you enjoy your travels with our house and pet sitting or daily visit services providing walkies, hugs and special care for your pets.
With over 10 years of experience and a team of reliable, police-cleared sitters – rest assured we're here to help make easier on you and your pets next time 'you can't be there'.
Wishing you and your fur family a safe and pawsome holiday season!
Jenny + the HAPS team!

To find out more, get in touch with me, Jenny or visit our website http://www.houseandpetsitters.com.au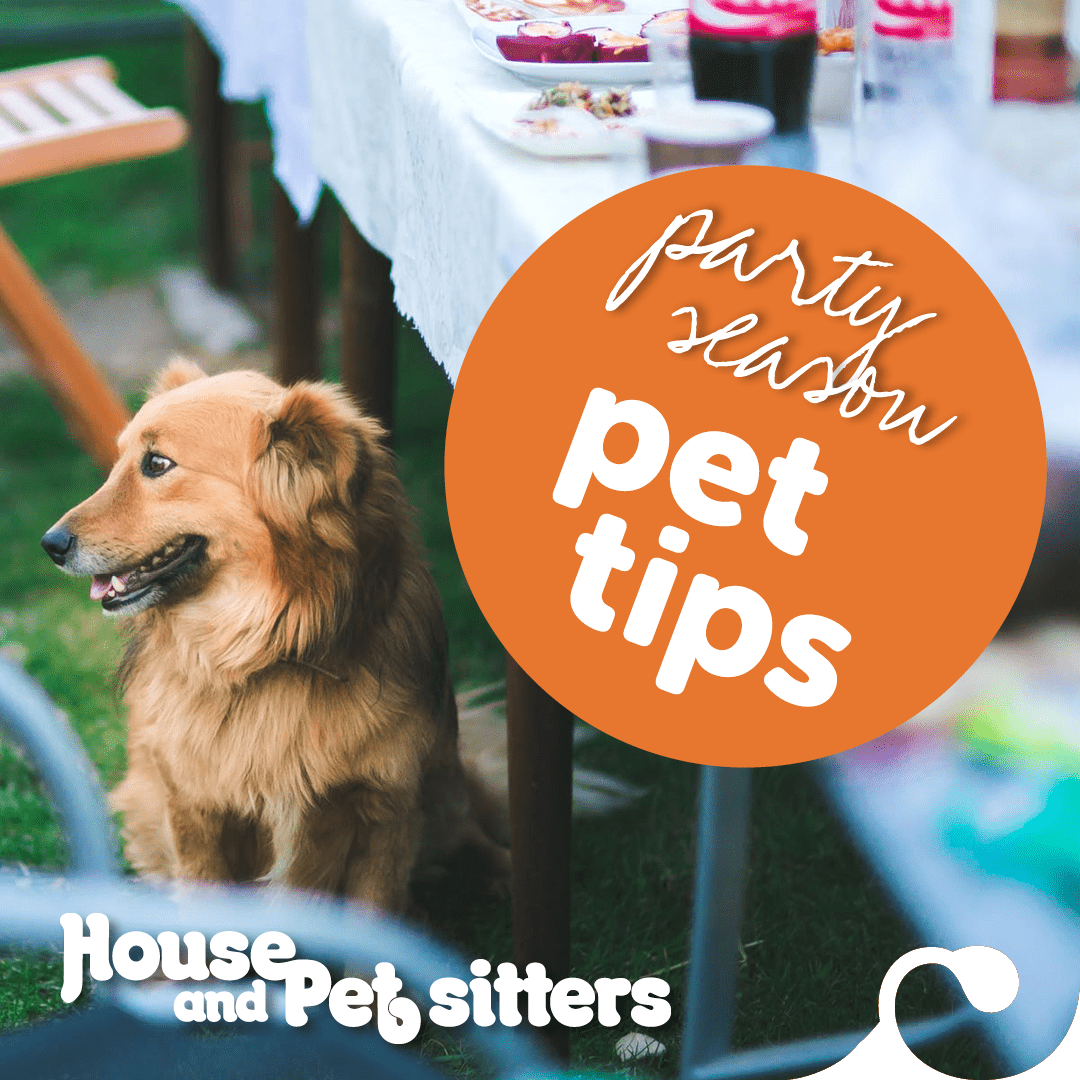 PET TIPS for the 'party season'
Summer and the festive season are here. They bring all sorts of delights including luscious food, lazy days and sunny rays and celebrations with loved ones.
However, it is important to be aware that they also bring risks to our beloved fur babies.
Most of us know that overindulgence is common.
RICH FOODS
You may think that you're treating your pet when you share a bit of the Christmas ham. Remember that your best friend's tolerance for rich and sometimes fatty foods is much lower than ours. It can increase the risk of contacting pancreatitis. It is often a sudden, severe and painful illness that can come from your fur kids overdoing it on leftovers and raiding the bins. Keep your bins well sealed and out of reach. High fat meats are especially dangerous for dogs- so the Christmas trimmings and fat are off the menu.
POISONOUS FOODS
Onion and garlic are poisonous for dogs and cats and macadamia nuts are often associated with toxicity and diarrhoea in dogs. Chocolate should never be shared with them- it is lethal. Raisins, grapes and sultanas often found in fruit cakes and mince pies are toxic and off the menu.
NOISE
Celebrations are an integral part of the end of the year. Night's like New Year's Eve can be one of the greatest party nights of the year-for humans. For our pets, they can be times of strange noises and lights.
Best to keep them indoors during fireworks displays and the noise and commotion of social events. A comfortable, familiar space in the family home, a cardboard box with a towel cover etc will help make them feel safe and secure and more at ease. Cats will often hide during noisy events and will emerge when things quieten down. Dogs can benefit from other measures too (if you are out – try putting on the television or some music to mask the noise from outside) Their hearing is several times as sensitive as humans!
VISITORS
While our fur babies enjoy the limelight that come wit their human's social events, some do not deal well with extra attention. Ensure you can allow them to escape from the mayhem to a safe area. Also make sure visitors know that they should not feed your pets.
THE HOME ENVIRONMENT
It is a great time too to make sure your pet is unable to escape through any openings in their environment.  While they us unreservedly, they have a sense of curiosity which could lead them to wander. This is especially likely around times such as New Year's Eve where strange sounds, vibrations, smells and lights can confuse them and cause their flee instinct to kick in. They can panic and flee. While you have taken all the steps to make sure this does not happen, make sure your pet is microchipped and details are up to date. 
An idea for preventing bad reactions is to plan a reasonably long walk, make sure they are fed properly at the correct time for them. A tired and well-fed fur baby may be less likely to get anxious.
FLEAS + TICKS
During the summer, ticks and fleas are at their worst so make sure your pets' treatments are up to date. Tick paralysis can be fatal. If you are travelling with your pets always check if where you are going is a tick hot spot.  
SMALL PETS
Do remember that your small pets such as rabbits, guinea pigs and other small pets are not immune to the sounds and lights of nights such as New Year's Eve. Apply many of the same tips to keep them feeling comfortable safely home in their living space with plenty of food and water.
If you have any concerns, it is always a great idea to talk to your vet who knows your pets … and have a safe and wonderful party season full of fun with your furry friends and family!
x Jenny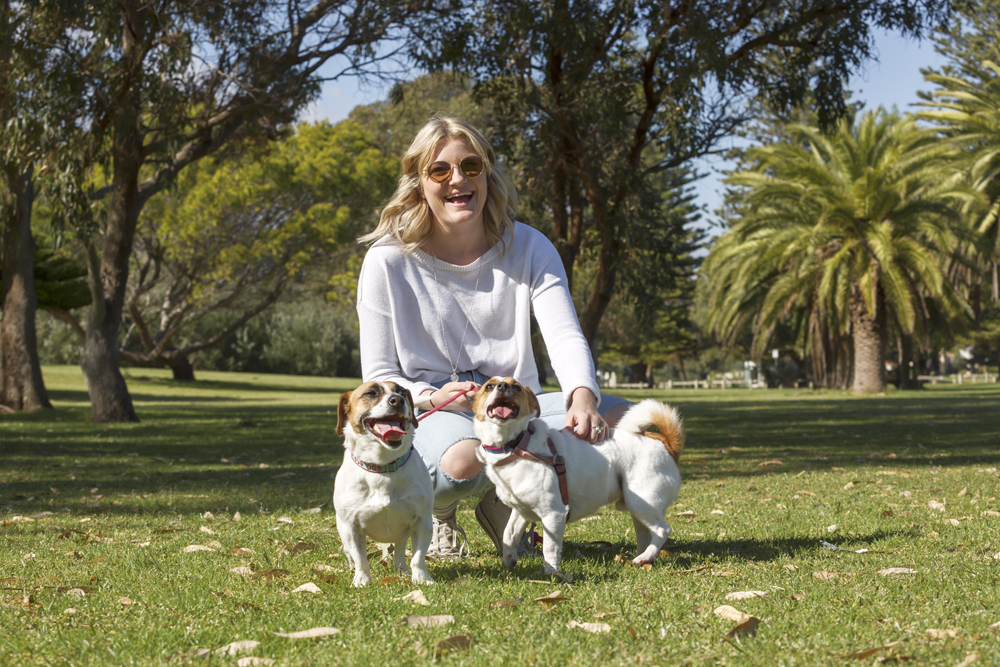 Why hire a Professional Pet Sitting Service?
When it comes time for you to travel out of town for a fun getaway or vacation or go on the road for a business trip one of your main concerns will of course be – who will care for the pets?  Your pets are part of your family and if you can't take them with you on your trip then you will want to find someone you can trust to ensure that your pets are well cared for while you are away.    
These days as a pet owner you have many options for pet care including calling on the help of family and friends or neighbours, finding an independent house and pet sitters that are advertising their services on the many listing websites, or hiring a professional pet care service.   With all of these options available you may wonder if it is worth the cost of hiring a professional pet sitter to care for your pets.  
What is a professional pet sitter?
Let's get started by answering the question of what makes a pet carer a professional.   A professional pet sitting, or house-sitting service provides care for pets as their full-time business.  Providing a high level of care for pets is their mission and what they do day in and day out. They have many years of experience in pet care and take pride in the quality service they provide.  A professional service will have an established online presence including a website and social media pages on which they provide information about their services and how you can work with them. They will also provide information about how they train and screen their pet sitting staff.
There are many reasons why hiring a professional to care for your pet will give you greater peace of mind and a high level of care for your pets. 
Comfort of Your Pets 
Pet sitters come to your home to visit pets or house sitters stay in your home with them the full duration of your absence.  Its well known that pets are much more comfortable when kept in their familiar home environment where the surroundings are familiar, and they can keep their normal routine.  Some pets can get very stressed when taken to boarding kennel or another home due to unusual smells, other animals, or strange noises.  
The exposure of your pets to illness or injury is also reduced as they will not be in contact with other animals that they are not accustomed to. 
Convenience 
When pets are kept at home you don't have to drop them off to a friend or kennel or pick them up on your return, so it saves you time and is more convenient.  Importantly it also reduces the stress on your pet who may not enjoy travelling in the car.   Your pets will be there as soon as you return home to great you and welcome you home with unbridled enthusiasm (well your dogs will if not your cats!). 
Reliability and Care 
The pet sitter or house sitters' job is to come and make sure your pets receive the best care. They are not trying to fit the care of your pets in when they can around their normal routine as your friends and family may, rushing around feeding them or walking them and then leaving. Your pet is the sitter's priority, and they will spend plenty of time making sure they are comfortable, playing and engaging with them, or just having them sit with them while watching TV. 
Customized service
A professional pet care service can customize the care of your pets to match their unique needs and routines.   They have the experience to ask the right questions when they meet with you to ensure that they know everything about your pet's daily routine and your home. They also have experience working with different pet personalities and understand how to manage different behaviour issues or eccentricities of your pet to ensure they are happy, well fed and cared for while you are away.
While at your house pet/house sitters will also make sure your home looks lived in by collecting mail, watering plants, or doing simple pool maintenance.   This adds to the security of your home as it deters burglars or other intruders who may be on the look-out for homes where the owners are away.  Sitter will also leave your home clean and tidy when they leave so your home is just like you left it when you return home.
Can React Quickly to Unusual Behaviour or Emergencies
Pet sitters are experienced in spotting the early warning signs in your pets that they are not their normal selves and may need vet attention.  Some examples may be changes in eating habits, changes in skin or hair, or signs of sickness such as gum or eye colour.  Acting early and getting medical attention if needed may impact the future wellness of your pet.  
Professional carers also know the best action to take in an emergency as they are familiar with pet first aid.  Should your pet injure themselves, eat something strange, or get stung by an insect out on a walk they will know the best way to address the issue and when to seek vet assistance. 
A professional pet sitting service will also insist that you inform your vet that you are away and to let them know who will be caring for their pets.   This makes sure that the vet is prepared for sitters to bring in the pet if required and there is a plan in place to cover any vet care expenses.
Has a Back Up Plan
A professional service will have a plan available if your primary pet carer becomes ill or injured and is no longer able to care for your pets.  They will have alternative staff members on hand that can step in to take over or a dedicated emergency sitter that they can call on.   What's important is that they will ensure that there is no break in the care of your pets.
Insurance 
Occasionally accidents do happen and there may be damage caused by inadvertent negligence of your pet sitter.  Professional pet care providers will carry insurance that will cover the cost of any damage to your home so that you are not out of pocket. 
Peace of Mind
All the reasons above will give you greater peace of mind and allow you to rest easy in the knowledge that your pets are getting the best care while you away.  You will be able to enjoy your holiday or trip more as you will worry less about the pets at home.  Usually, pet sitters will keep in touch and give you regular updates via text or email.  They may even send you photos of your pets so that you can see they are happy and well.
How much does a professional pet sitter cost? 
Typically pet sitters will charge either per visit or per night if they are staying in your home. This charge will depend on the number of pets, any special needs, and the length of time that you will be away.  
House and Pet Sitters will provide you with a quote after they gather this information from you. 
Today there are many choices available for the care of your pets.   A professional pet care service can provide you with the benefits of experience, customised care, reliability, attention to detail, and will give you the peace of mind that your pets are getting the best care in their comfortable home environment.  Your pets are part of your family so make sure you put their care into competent hands and hire a professional pet carer for them. 
Give us a call or send an enquiry form through our website House and Pet Sitters Inquiry Form | House and Pet Sittersto book in a pet sitter or house sitter for your next vacation or business trip.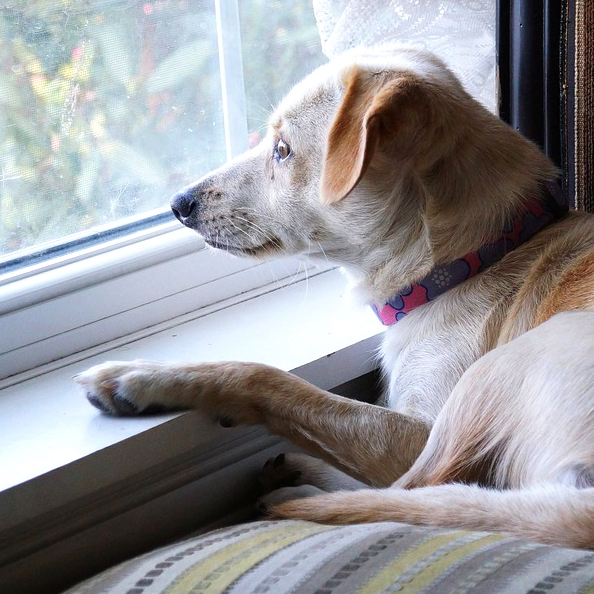 Things are returning to 'normal'
Recent months have been tough on us, but our pets have actually LOVED having us working from home … and whilst we're all thrilled to have things starting to return to 'normal' – this will be a difficult time for our fur-family.
As always, we're here when you are ready to start planning your next getaway or work trip .. and we are also here to do daily visits to offer walkies, hugs and special care for your pets as you start heading back to the office.
Get in touch with Jenny Hodder or jump on our website and fill out our enquiry form to get a quote https://www.houseandpetsitters.com.au/inquiry-form/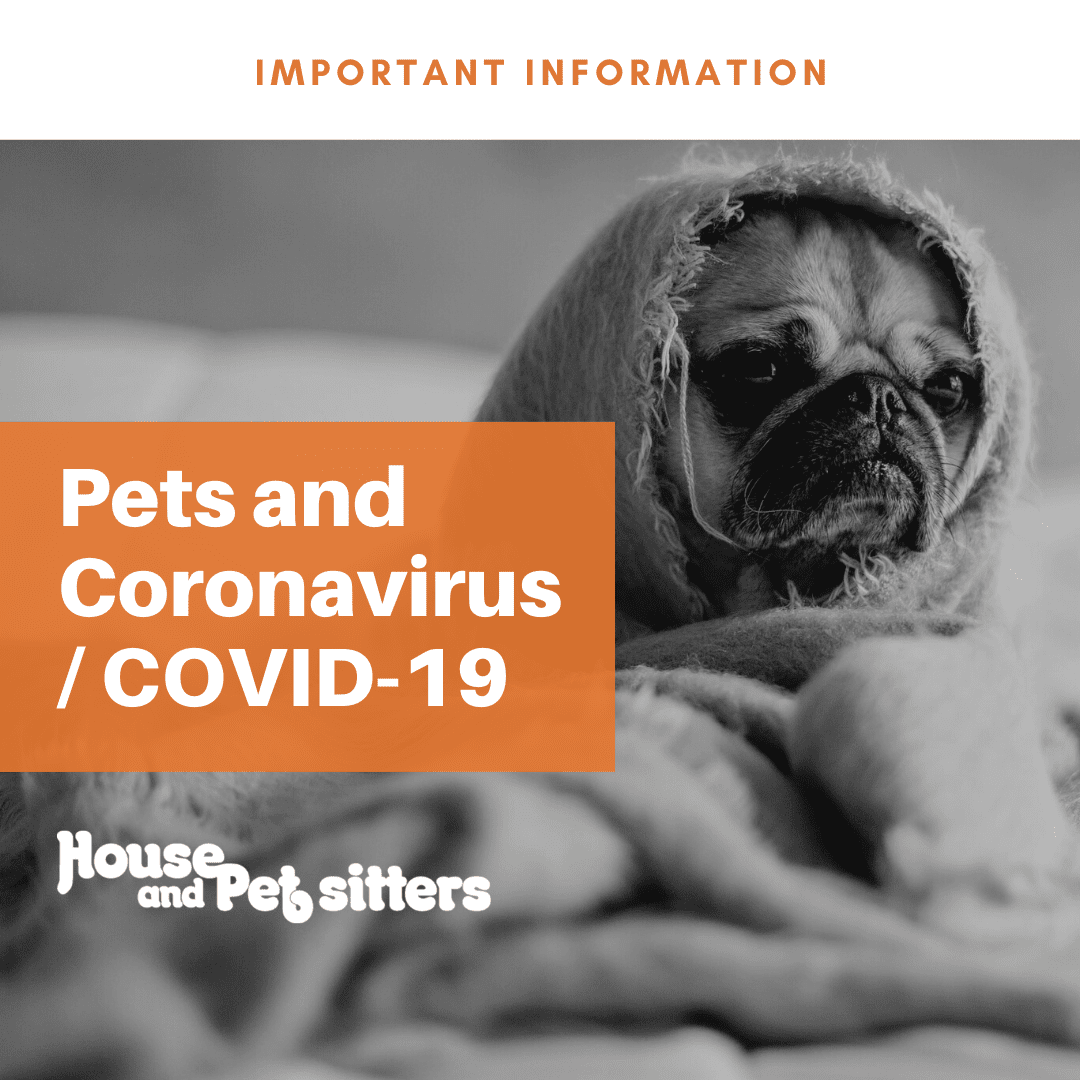 Coronavirus & your pets
You like many pet lovers around Australia might be wondering about about Coronavirus/COVID-19 and if you should have any concerns and if they are at risk.
According to leading veterinarians across the country:
There is currently no known reason to believe that any animals, including pets in Australia, can spread COVID-19.
To date, the Australian Veterinary Association has not received any reports of pets or other animals becoming sick with COVID-19.
We always recommend following everyday preventive hygiene actions to help prevent the spread of illness.
If you have any questions about your pet's health or well-being please contact your local vet directly.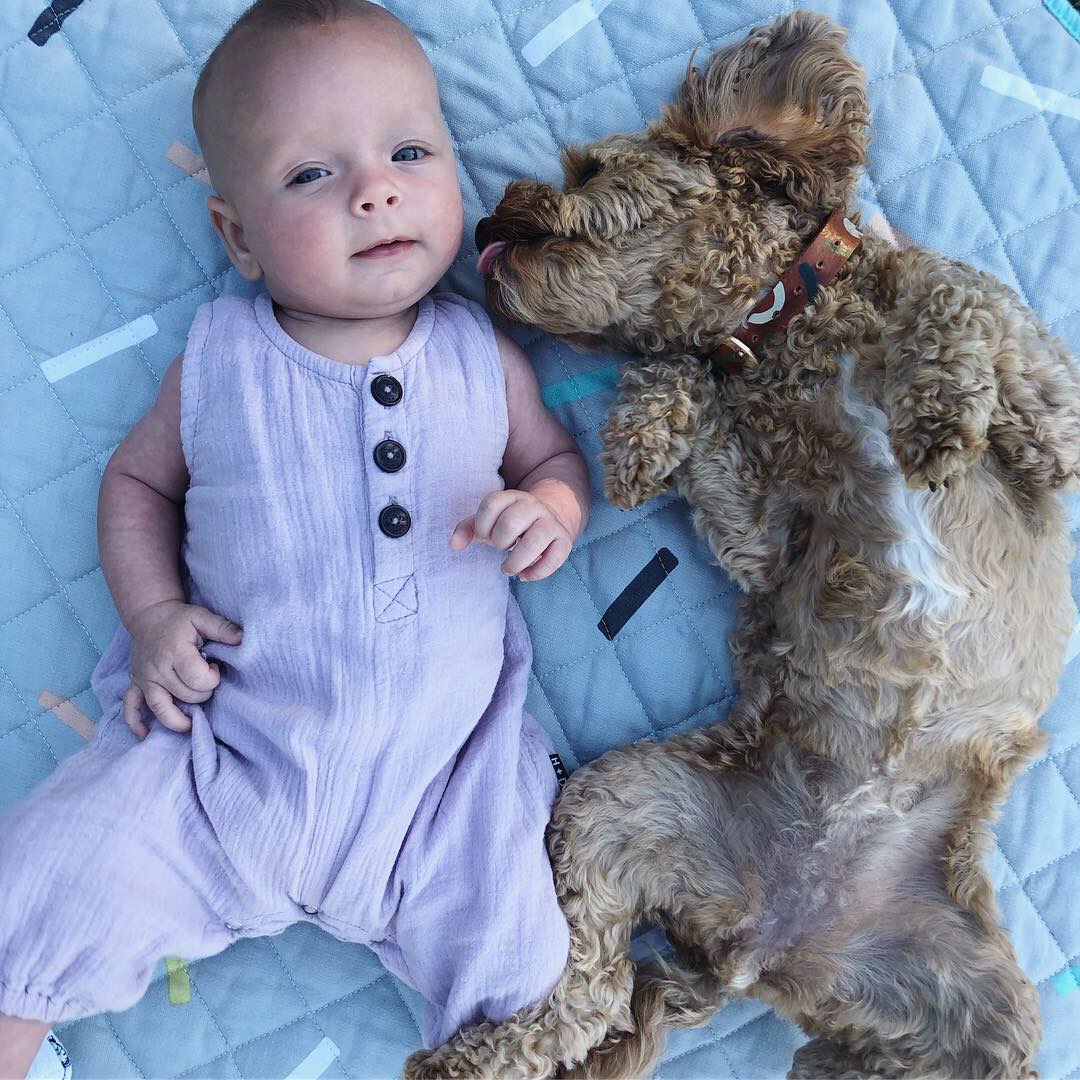 Lottie & Willa
The only thing cuter than a doggo is a baby, and the only thing cuter than a baby – is dogs and babies together!
Meet 4 month old baby Willa Grace and Lottie the Cavoodle, our very own House and Pet Sitter Stars. We look forward to seeing these new best friends grow in the years to come.
"Dogs are not our whole life, but they make our lives whole."
—Roger Caras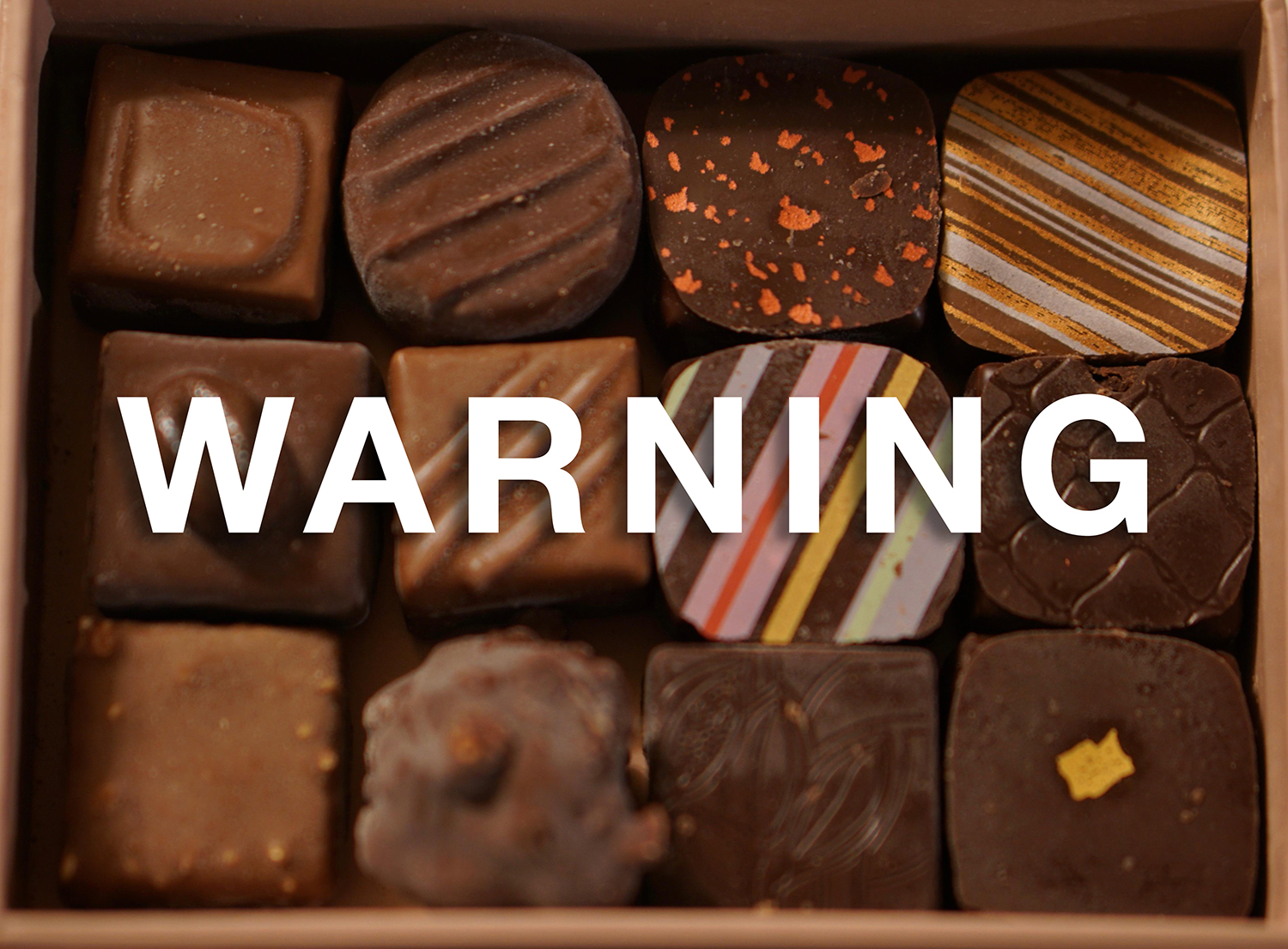 Chocolate – a 'human only' treat!
Most of us LOVE to indulge on chocolate – so naturally, we may want to share this delight with our beloved fur-friends … BUT we need to remember that this is a 'human-only' treat and one of the biggest no-no's for our puppy dogs and cats.
As innocent and delicious it may seem to give them chocolate, especially when they put on their best 'puppy dogs eyes' – don't let yourself be tricked.
Theobromine, the main ingredient in chocolate is potentially lethal!
While it may give us humans a little boost, it is poison for your pooch and kitty cat.
Keep a sharp eye out on your children too as they 'love to share', making sure they stay away from you fur babies when they're tucking into chocolate treats.
Should you find your cheeky pet got to the chocolate somehow, contact your vet immediately.
Jenny + the House and Pet Sitter team!
x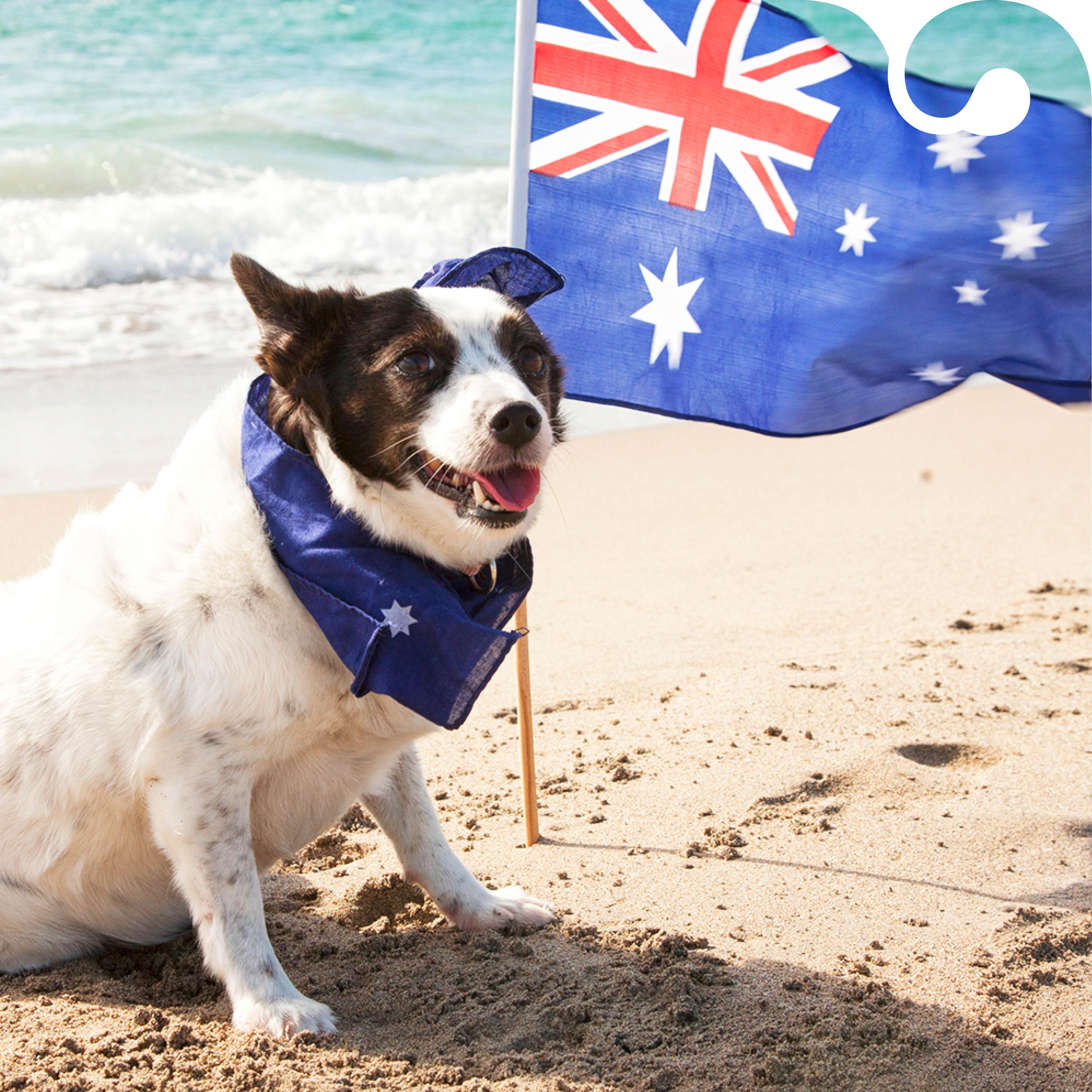 Plan your celebrations so they're fun fur all!
Yes, its that time of year again … and it's easy to get caught up in the fun of festivals and celebrations of Australia Day – but take a minute to consider our furry-Aussies as sometimes these can be the most frightening times for them with all the noise of fireworks and festivities around them.
Wishing you and your fur-family a safe and happy Australia Day!
Jenny and the House and Pet Sitter team ! x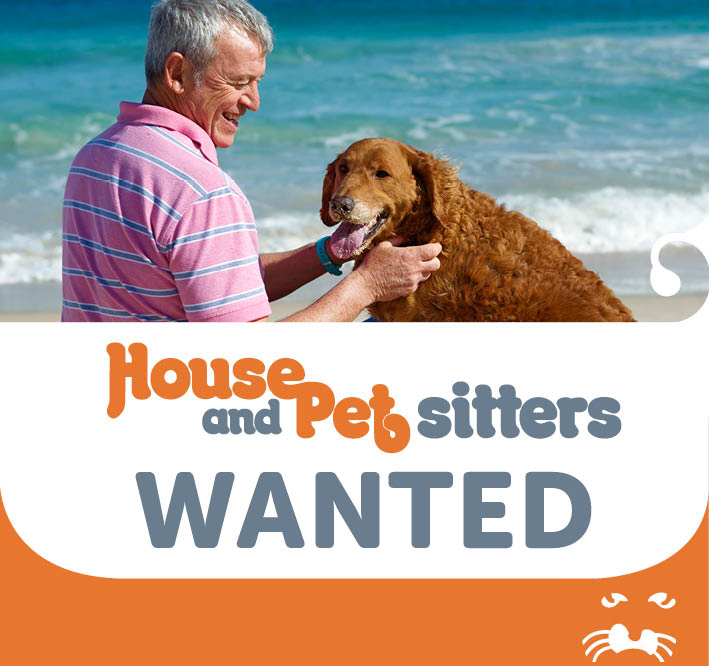 Join our team !
Ever thought about becoming a House and Pet Sitter ?
Are you a pet lover? Are you willing to give as much love and attention to someone's four-legged (or feathered) family members as their owners do? If so, this is the most important quality you will need to become a house sitter and we'd love to hear from you!
To find out if this might be the perfect new lifestyle for you, send us a message or contact Jenny Hodder on 0400 611 840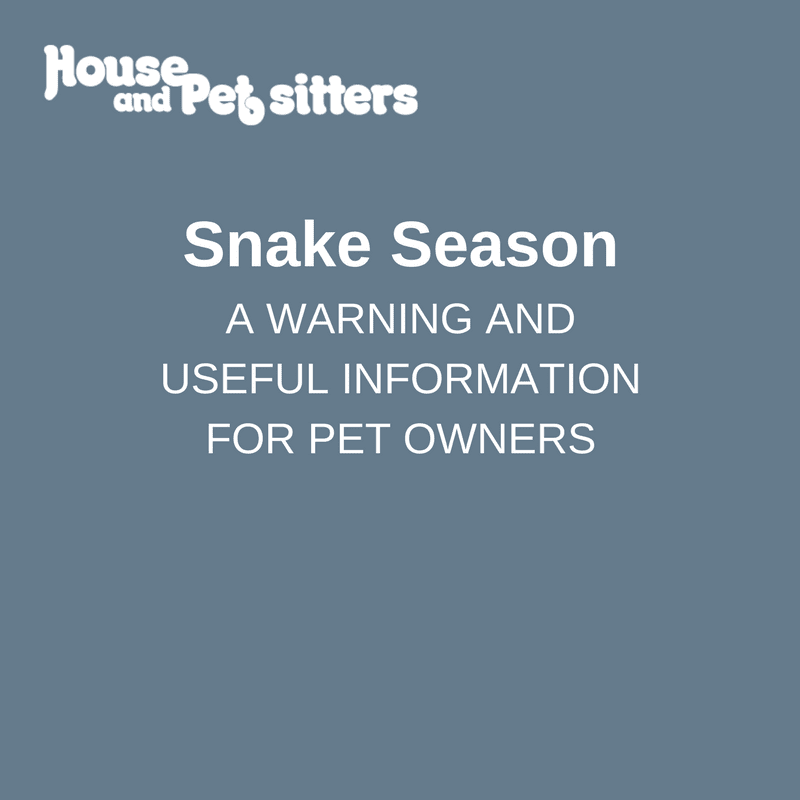 Snake Season
Snake Warning and Useful Information
This information is taken from the Perth Vet Emergency First Aid Book 2nd edition
Australia is home to a number of snakes, both venomous and non-venomous.  In Western Australia, commonly seen snake bites are from Brown snakes or Dugites, Tiger snakes. Less common snake bites are from Black snakes otherwise known as King Brown or a Mulga snake, Death adders and Taipans.
The poison from the bite of these snakes contains toxins that are responsible for life threatening changes to our pets.
Unfortunately, Perth pets often come into contact with snakes because they live throughout urban areas, near wetlands and in dry, arid regions. The natural curiosity of our pets and their natural hunting instincts mean they are keen to investigate these slithering reptiles.
Symptoms of a snake bite;
dogs may yelp when bitten
animals that collapse and then apparently recover will slowly develop symptoms over the next 30-60 minutes.
vomiting
drooling and trembling
dilated pupils
involuntary urination or defecation
repaid breathing and/or panting
bleeding from the bite wounds or other body sites (bloody diarrhoea)
collapse – often immediate which is followed by a period of recovery
red or brown discolouration of urine
paralysis – starting with hind limbs and progressing towards the head
death from respiratory failure – paralysis of breathing muscles
In the majority of cases, the bite site is not found and there is very little notable pain or swelling associated with Australian snake bites.
If you suspect your pet has been bitten by a snake, if you have seen a snake near your pet or if your pet is acting strangely after being in an area where snakes are likely to be found – particularly in warmer weather – seek veterinary attention immediately. Delays in treatment can be fatal.
Emergency Treatment before Transport to the Vet
If your pet is not breathing, attempt mouth to nose resuscitation, giving one breath every 3-6 seconds.
Do not risk envenomation by attempting to bring a live or dead snake in to assist identification– a test can be performed on your pet to identify the type of antivenin required.
Keep your pet as still as possible to minimise venom absorption. If a limb has been bitten, bandage the entire leg firmly. This limits venom movement through the lymphatics. Do not try to cut off the circulation with a tourniquet.
What to Expect at the Vet
Blood and urine testing to assess the severity of the envenomation, and identify the type of snake if required.
Oxygen therapy to help with breathing.
Intravenous fluid therapy to support blood pressure and kidneys.
Intravenous medications and antivenin if required – some animals need multiple doses and antivenin can be quite expensive.
Assisted ventilation – a machine breathes for your pet until it can breathe on their own.
Assisted feeding – with special feeding tubes to provide nutrition if the food pipe muscles are affected.
If your pet requires treatment, this usually involves hospitalisation for at least 12 – 24 hours, and in some cases, several days. When your pet is discharged home, your vet will recommend confined rest for 1 – 2 weeks.
In some patients, no treatment is required, due to a lack of clinical and laboratory evidence that the patient has been envenomated. In these cases, monitoring your pet for any delayed symptom of envenomation at a veterinary hospital for a period for 12 – 24 hours may be all that is required.
With appropriate and timely medical therapy, many patients recover completely. Unfortunately, if necessary treatment is not instigated, many of these patients will not survive.
For another House and Pet Sitters blog about snakes click here.